Learning today is more about being able to find the right knowledge when you need it, than to have learned something at a course. But - one does not exclude the other. Courses can be necessary to verify and certify knowledge.

But, in order to be more efficient at work you need Performance Support - easily accessible knowledge while performing the daily tasks. Why is that?
From Permanent
to Dynamic Learning
A few decades ago, one could very likely use the knowledge one gained during the school years throughout the whole career. With the technological revolution we are in right now, this has changed. Those who graduate today may perhaps enter professions that do not yet exist. Because of this, knowledge becomes a process where it is equally important to be able to find and obtain the knowledge as the knowledge itself.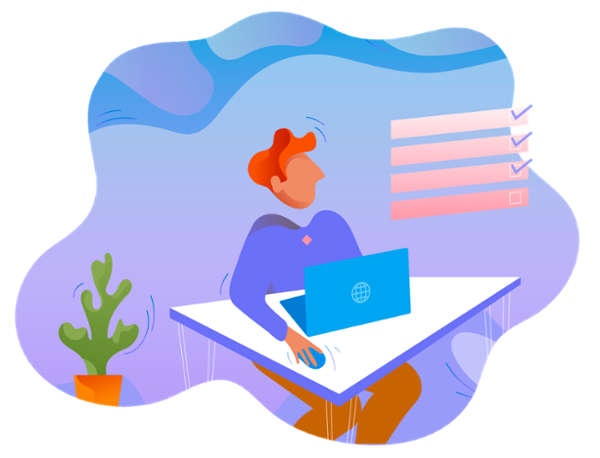 The Google effect
A survey by researchers at Harvard and Columbia University shows that when we know that information is available only from a search, we do not learn the details anymore, but teach us the ways to find the information. The unused memory capacity can instead be used for our creativity.

It's easier for us to remember what phrase we typed to find the answer to solve a problem than to remember the solution itself.

Another study shows that we spend more than a third of an ordinary working day looking for information, and in 44% of cases we do not even find what we are looking for.
Never memorize something that you can look up!
- Albert Einstein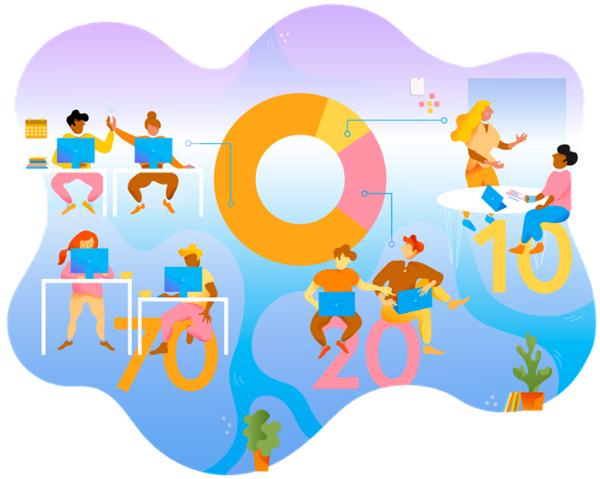 Daily Learning
The 70-20-10 model (created already in the 80s by Morgan McCall and the Center for Creative Leadership) tells us that the majority of everything we know and can is learned by doing. This can be from work experiences that we get by repeating tasks and progressing in our daily work.
70%
…of our knowledge comes from work experience that we can get by repeating tasks and interacting with others in our daily work.
20%
…of our knowledge is learned from others through mentorship, by working together, or through the feedback we recieve.
10%
…of our knowledge is learned through courses or training, via so-called formal learning.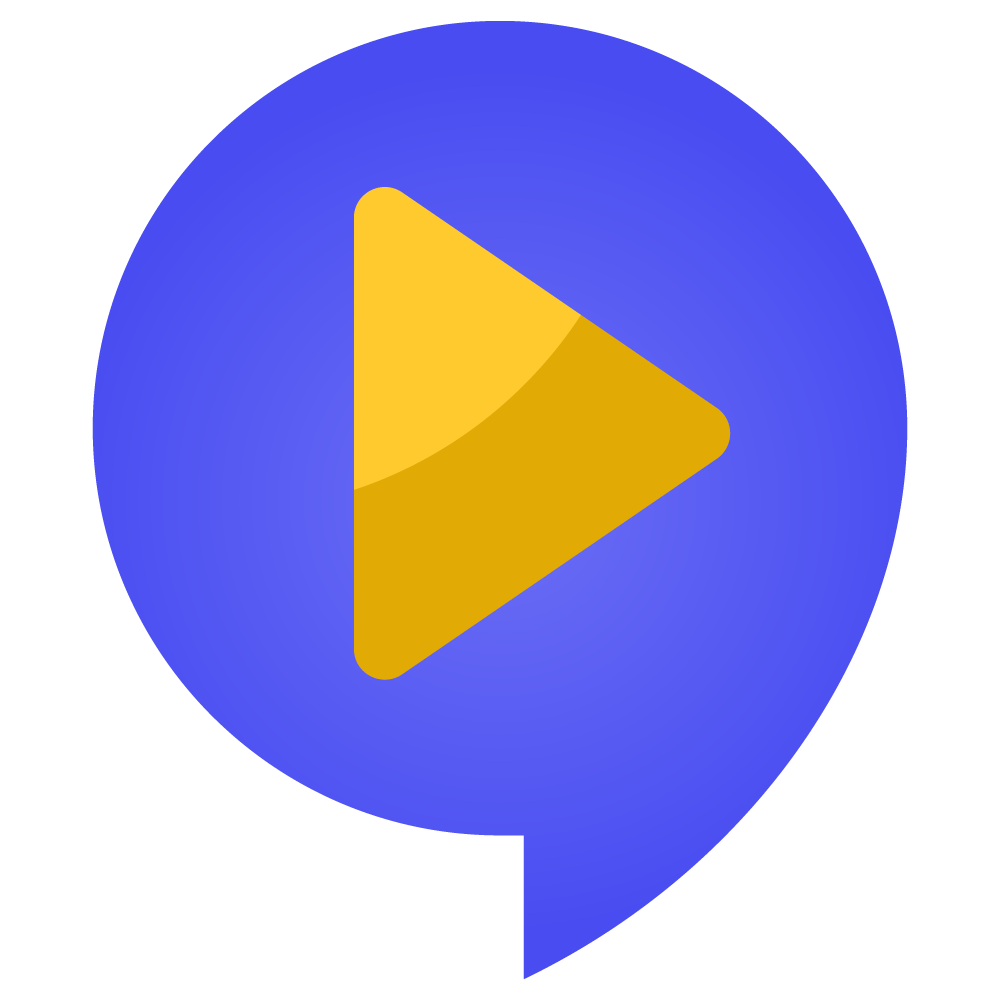 InfoCaption - that's why!
InfoCaption is Scandinavia's leading solution for Performance Support and e-learning. A Performance Support tool helps employees in their daily work. Instead of focusing on sending employees to courses and having to memorize, the knowledge is always easy accessible and updated.

The tool is designed to guide through work tasks and provide the guiding just in time - when the employees need it. It thus helps businesses to provide the best possible support to their employees. At the same time, the level of competence, the quality of work and the degree of completed tasks increase.

We can help you reduce the costs of formal learning and increase productivity. With the help of InfoCaption, several hundred organizations have been given a more efficient working day.
Explore


the solution.

Several hundred businesses have optimized their knowledge sharing with the help of InfoCaption. They have, among other things, lowered their education costs, reduced the number of support cases and made working days easier for their employees - both newly employed and specialists.

Do you want to learn more about our platform and the benefits it can give you? Fill out the form and we will contact you to book a demo!