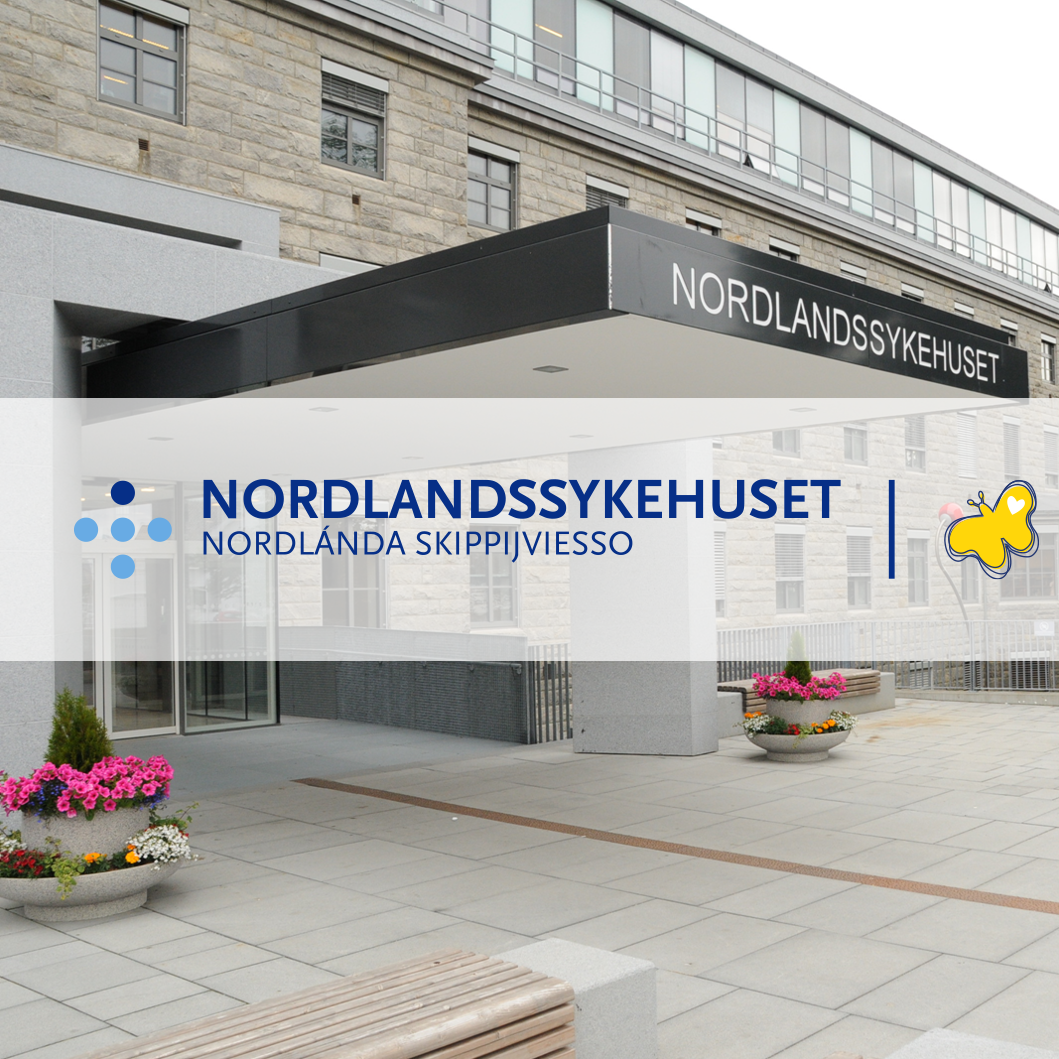 Customer case
Nordlandssykehuset
-
Learning in the workflow provides support to employees and increases productivity.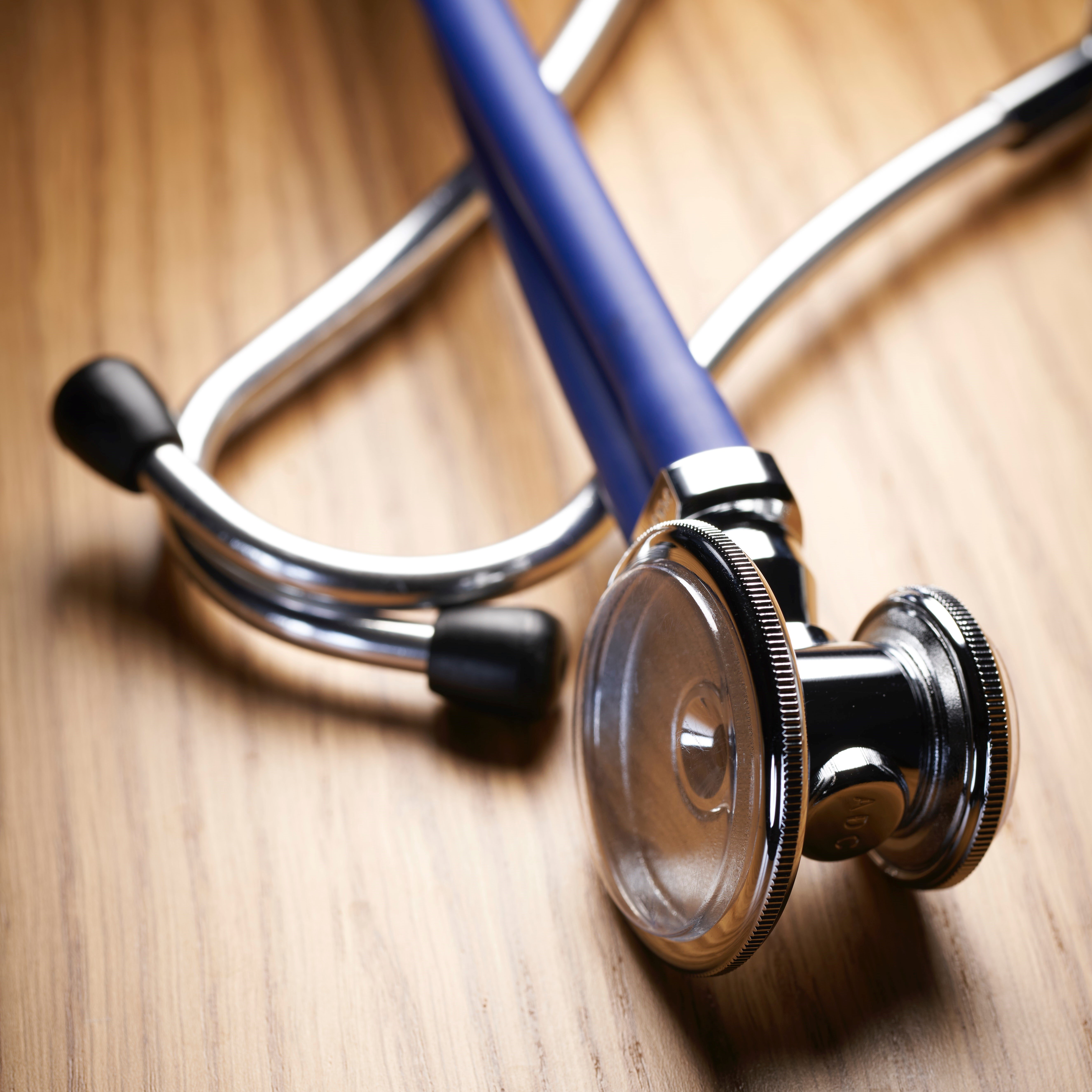 Who are Nordlandssykehuset?
Nordlandssykehuset Helse Nord is one of Northern Norway's largest hospitals, employing slightly more than 4,000 people. The hospital comprises several units that are spread out over a large geographical area and serve approximately 136,000 people from 20 municipalities.
User-friendly tool directly in the workflow
At Nordlandssykehuset, healthcare staff use an electronic patient record called DIPS as their main work tool. On this platform, they find all the necessary information to be able to assist patients in the best possible way. But in the role of hospital employee, structure is extremely important. It is an enormous prerequisite for good healthcare.
Trond Kristiansen, advisor at Nordlandssykehuset, Section eHealth, explains:
"A nurse is used to working with a specific workflow from the time the patient checks in until the patient is discharged."
At the launch of the developed version of the patient record, DIPS (DIPS Arena), InfoCaption was implemented to support hospital staff directly in their workflow.
Using context-sensitive help, InfoCaption guides end-users in each unique situation they find themselves in. By providing the platform with a tool directly in the view where the end-user is located, one can easily support the staff's workflow. The information becomes easier to absorb, is available at precisely the right time and the path to self-help becomes much shorter when they do not have to turn to an external support portal.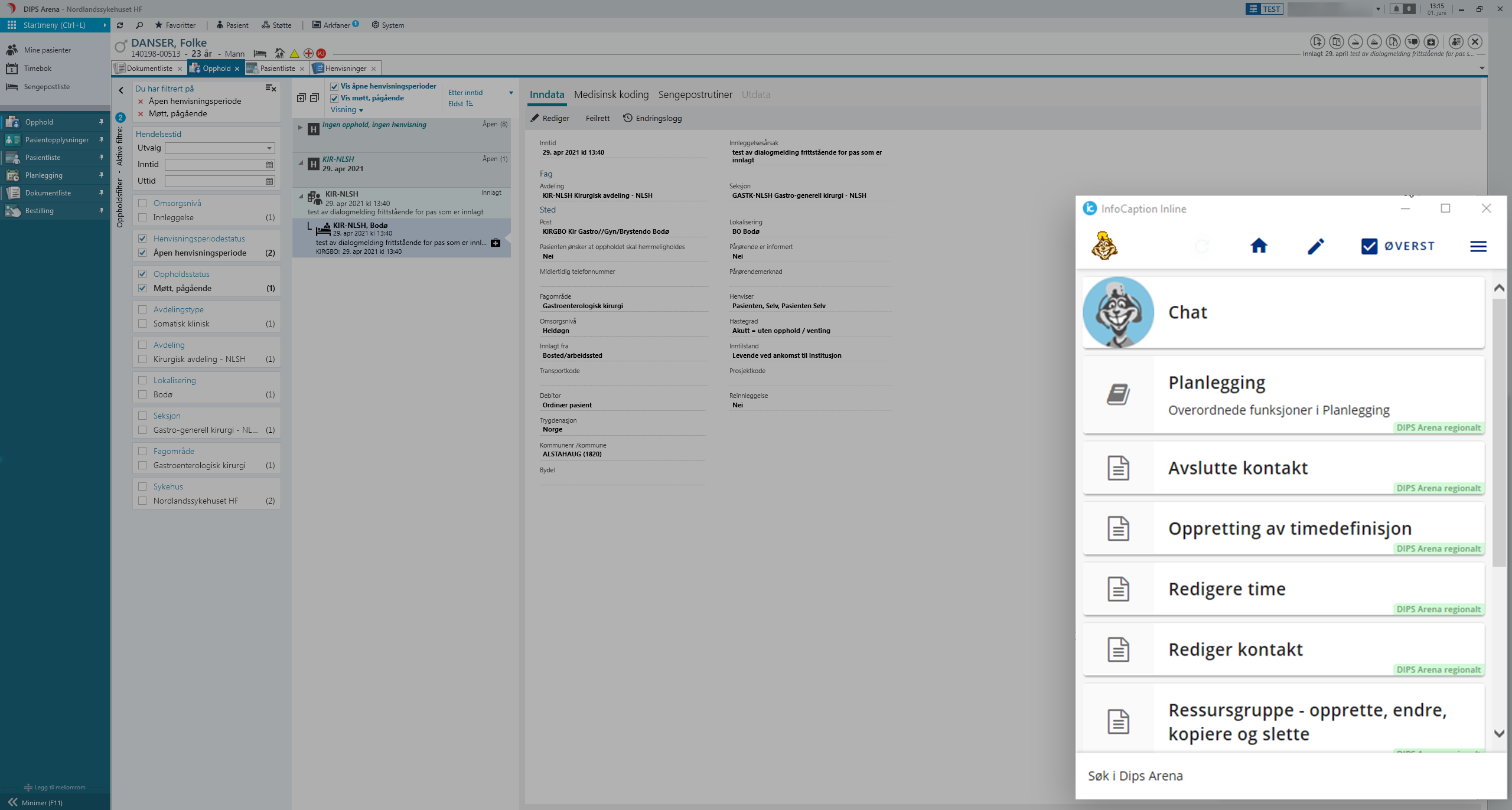 The patient record system DIPS Arena together with InfoCaption, listing relevant guides about the system.
We see it as using InfoCaption as a compass and the content of the platform as a map.
Trond Kristiansen, Advisor, Section E-health - Nordlandssykehuset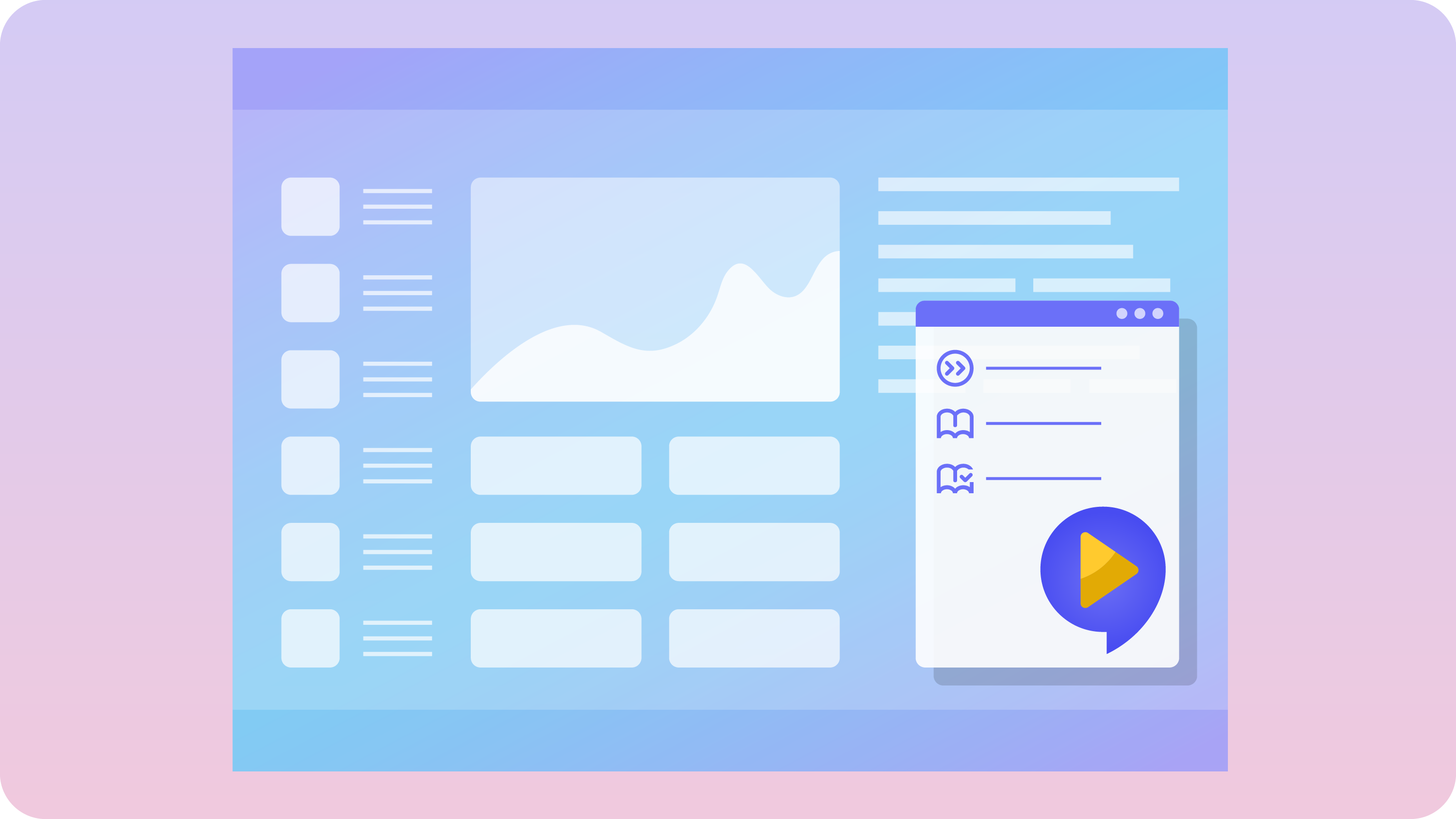 The right help at the right time
With the help of InfoCaption, Nordlandssykehuset has introduced a completely new system for employees in a user-friendly way, which has both implemented a better structure on the learning material and streamlined the learning of the new system.
With a simple aid, Nordland Hospital has moved from more traditional learning to a more innovative learning platform according to the end user's context.
The faster and better support in the working day for employees who use the system leads to better conditions for good healthcare.