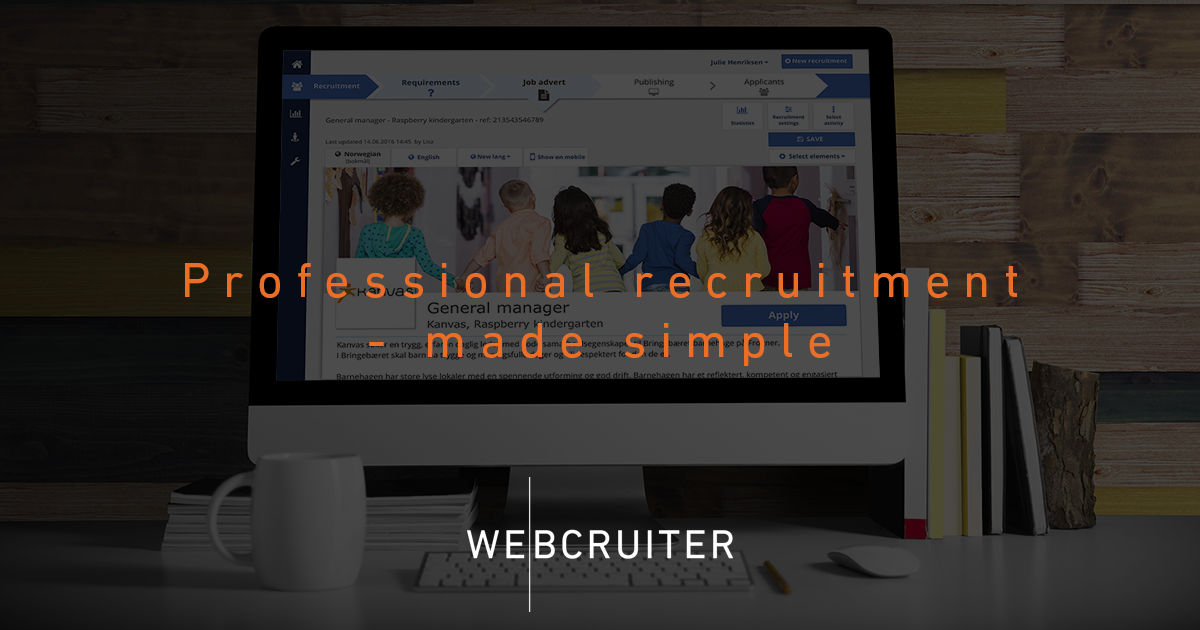 Case
Webcruiter
- How they have been praised as "World class support!".

Webcruiter
Well appreciated self-help.
Webcruiter is a recruitment solution with more than 1,400 customers in more than 50 countries. In their platform, more than 1 million job applications are processed annually from all over the world and in different time zones.
With InfoCaption they have created 700 user guides about their solution, which is viewed on average between 3,000 and 6,000 times each day. Their customers describe it as "world-class support"!
With InfoCaption we have created user support in the form of text guides and step-by-step movies. The user support is available on all pages of our solution and in three languages. Together with other means, this has reduced the number of support cases for the most basic features of the solution As a result, we can instead use the time to lift the customers to a higher user level around the more complicated things.
Julie Hendriksen, Product consultant - Webcruiter