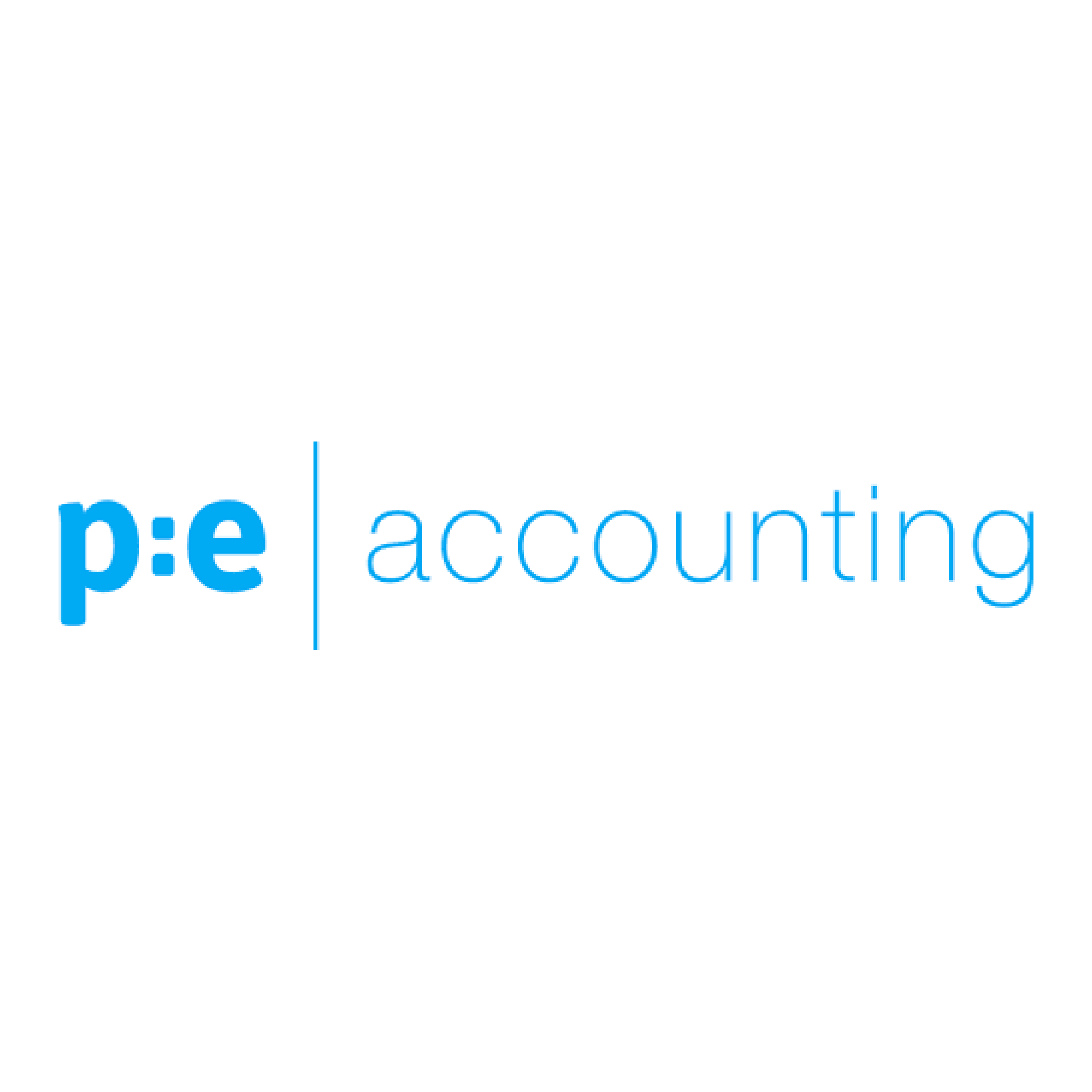 Case
PE Accounting
- How to create system support for the unique user's needs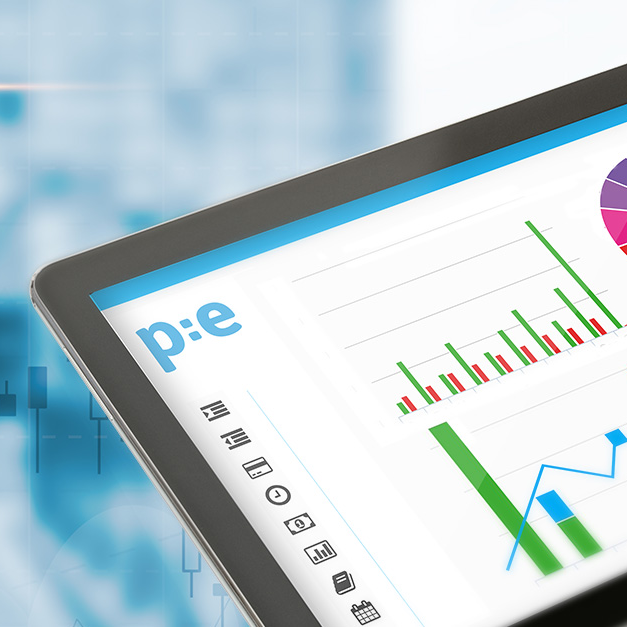 Who are PE?
PE Accounting offers a combination of accounting service with a high level of personal service and a cloud-based financial system with a direct connection to the bank. The result is better decision-making and control over the financials as well as reduced costs in time and money for administration.
PE specializes in service companies with 5 to 500 employees, has more than 700 companies as customers, and has about 17,000 users.
Integrated self-service
With a clear focus on user-friendliness, PE Accounting has created accessibility to guides and instructional support based on the unique user's behavior and needs. Using one of InfoCaption's APIs, they have created an integration solution between their own application and Infocaption.
The integration generates a dynamic self-service that lists guides from their InfoCaption platform based on where in the application the user is, or which feature is currently being used. The user receives immediate help and answers to their questions to move forward in the workflow.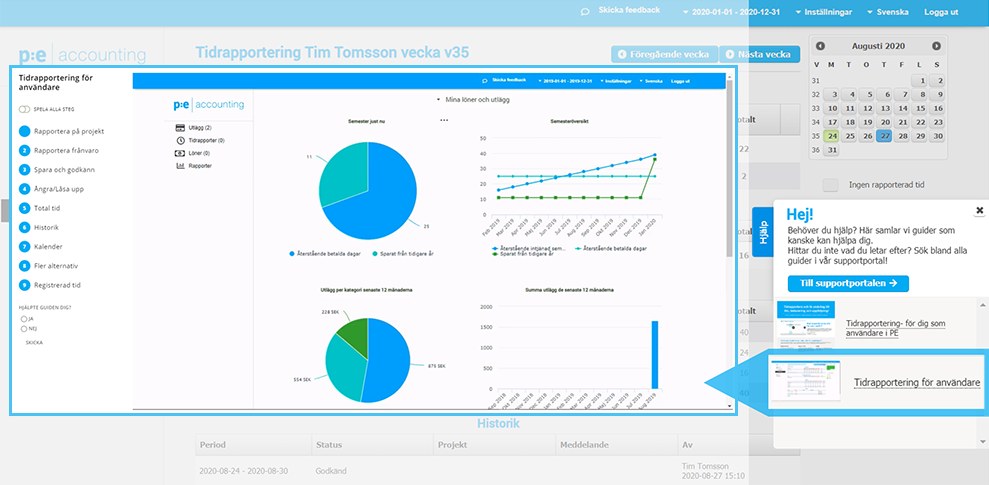 A list of guides is available directly in the application behind a "Help" button. The guides listed are based on where in the application the user is. From HR support to product support
Jenny Alfvén and Amalia Lundin – PE Accounting, about their implementation of InfoCaption:
"We came into contact with InfoCaption when looking for a support system for internal documentation for an employee handbook. We got "sold" immediately after we had a demo and saw before us how InfoCaption could help us with the communication for our product. Now, we use InfoCaption for many various needs! It can be internal information, such as routines and policies, but also product information to our customers.
We have created an integration between InfoCaption and PE, in which the core functionality is that instructional guides can be found in PE's user interface, and that the displayed guides are based on which feature or page that is active. Behind the guides, there also is a Guide Portal that can be reached through the interface, in which the users (or a technician) can search for all guides."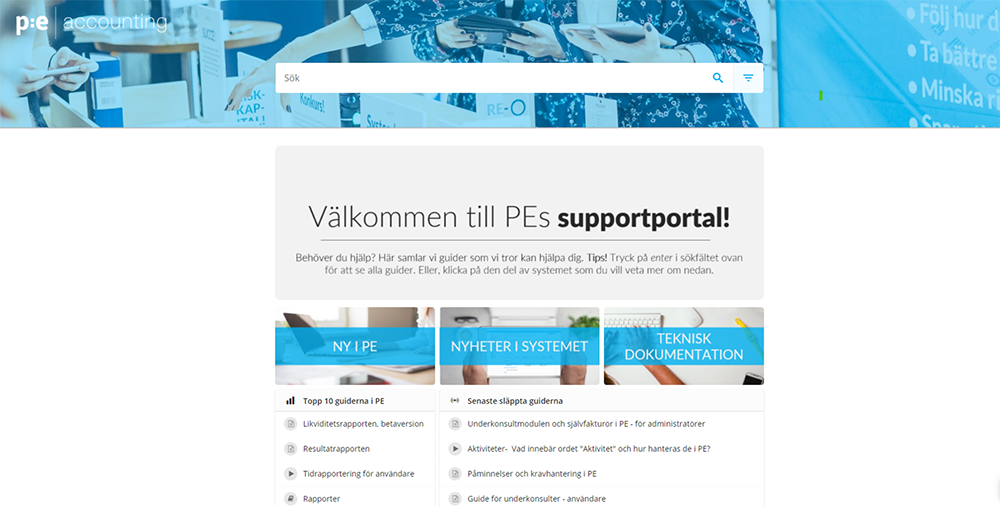 PE Accounting's "Guide Portal", where users can go to search among all their guides.
We have received great support throughout the implementation phase from InfoCaption and their support team. We are convinced that InfoCaption will fulfill the needs we have want and we are very pleased and happy to have chosen their product.
Jenny Alfvén, - PE Accounting